Autism Spectrum Disorder affects 1 in 44 children under the age of 8.  Navigating the evaluation process, accessing therapeutic options, and finding resources can be daunting for families.  This symposium will walk through the evaluation and treatment process with an autism expert and provide an opportunity for parents, caregivers, and the community at large to learn about resources.
 Learning objectives:
We will provide information on how to navigate referrals and diagnostic testing.
We will give an overview of therapeutic options for those diagnosed with autism.
We will examine resource options beyond therapy, such as waiver, family supports, and school.
We will address frequently asked questions in our field, such as distinguishing autism from other conditions and issues related to adulthood and autism.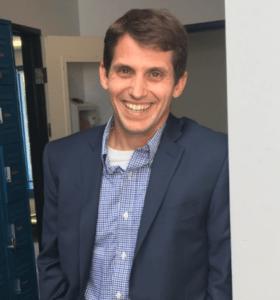 Speaker Bio: 
Dr. Diehl is the Chief Program Officer for Child & Adolescent Services at LOGAN. In addition, he holds a concurrent appointment as a Faculty Fellow in the Saint Mary's Master of Autism Studies Program. Dr. Diehl received his B.A. from Princeton University, and a Ph.D. in Clinical Psychology from the University of Rochester, where he was a LEND fellow. He completed a clinical psychology internship at Golisano Children's Hospital in Rochester, New York, and a Postdoctoral Fellowship in Childhood Neuropsychiatric Disorders at the Yale University. Dr. Diehl has received recognition for his research, teaching, and clinical work. He is also a proud "sib"; his little brother was born with a developmental disability and is the inspiration for his work.
Dr. Diehl also has an active program of research. He is the recipient of numerous grants, including an R01 from the NIH Eunice Kennedy Shriver Institute of Child Health and Human Development. His work is interdisciplinary by nature; he has published his work in prominent journals and book chapters in the fields of Psychology, Speech-Language Pathology, Linguistics, Robotics, and Disability Studies. His work on ASD treatment has been featured on NBC, MSNBC, PBS, Times of India, WebMD, and in the Wall Street Journal.