Thank you to Dr. Joshua Diehl from LOGAN for his wonderful presentation at the St. Joseph County Public Library on August 5.  Dr. Diehl spoke about diagnosis, treatment, and support for those living with Autism Spectrum Disorder and their families.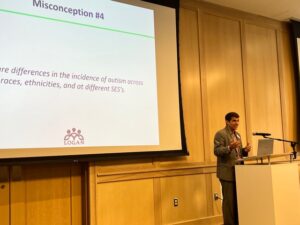 Thank you to our event sponsors Lighthouse Autism Services and Meridian Health Services.
Many attendees expressed gratitude for information shared about community resources. Thank you to Lighthouse, Meridian, InSource, Journeys, and Adaptive for being present!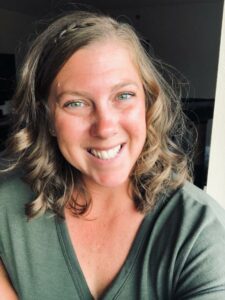 Transtions!
We are so grateful to Angela Fitch, the outgoing Pro Bono Counseling Project Coordinator.  Angela has done a great job growing the PBCP over the past year and we wish her well as she transitions into more clinical work.  " I am so grateful to have had the opportunity to coordinate the Pro Bono Counseling Project. Helping others is a passion of mine so to be able to invest in a program that helps the community I grew up in, and still live in today, gain access to mental health care was such an incredible experience".  We will miss you, Angela!
We are delighted to welcome Janee Carlile into the role of Project Coordinator.
NEXT LEARNING OPPORTUNITY
"An Evidence Based Approach to Suicide Risk Assessment and Management" with Dr. Jennifer Hames on Friday, September 16, 10 am til Noon.  2 CE's available for licensed professionals.
SAVE THE DATE:  OCTOBER 28 MENTAL HEALTH SUMMIT
MORE INFORMATION TO FOLLOW