2023 Mental Health Summit Wrap-Up
Mental Health Awareness of Michiana, in partnership with the St. Joseph County Public Library, hosted their 2023 Mental Health Summit: Innovation in Community Prevention Strategies, on October 5th, 2023!
It was a gathering of community leaders, experts, and advocates dedicated to enhancing community well-being, addressing serious mental illness and addiction, and fostering collaboration. 
We would like to thank those who attended and participated in these important conversations!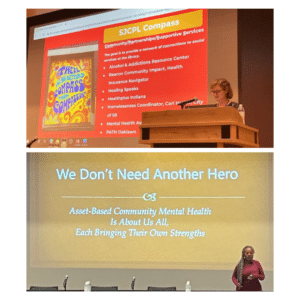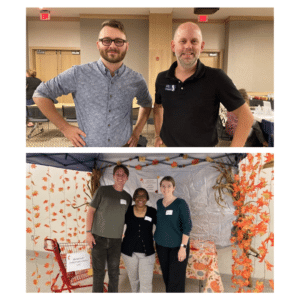 In addition to the engaging panels and speakers, there was a food drive and recognition of the Jewish holiday of Sukkot.
Attendees had the opportunity to explore resource tables, featuring many other initiatives serving the Michiana community.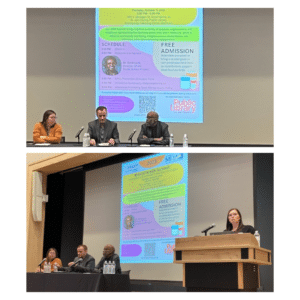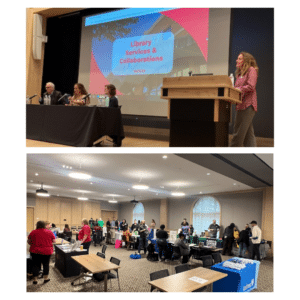 Mental Health Awareness of Michiana extends gratitude to the event sponsors for their generous support.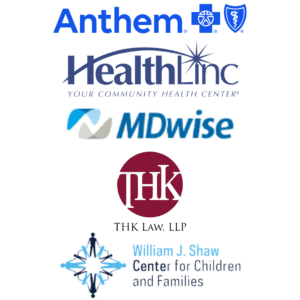 Thank you to our Resource Tables!
Allendale Treatment Center, Anthem, Center for Hospice Care, City of South Bend, Connect 2 be the Change, GCSCORED, HealthLinc, IHCDA, MD Wise, MHAM, Michiana PAL, NAMI St Joseph County, Naxos Neighbors, One Roof, REAL Services, SJC/The Source, SPIRIT, St. Joe County Public Library, St. Joseph Health Department, St. Joseph Medical Center, Take Heart, Inc, The LGBTQ Center, Tobacco Education Coordinator, & Youth Service Bureau St. Joseph County.
Thank you to our Planning Committee!
Mac Anderson, Ari Lopez, Amanda Rhoades, Takisha Jacobs, Jan Marable, Lisa Kelly, Jennifer Lefever, Carl Hetler, Raegan Minnear, Jennifer Carter, & Tyler Flores
Special thanks to Rabbi Friedland, Lizzie Fagen, Lily Maus, Lizzie Petrosky, and Eli Servais.
Thank you to Eli Servais for taking photographs throughout the event!
Here is the YouTube Link for the Recording of the 2023 Mental Health Summit:
Thank you for viewing the 2023 Mental Health Summit Wrap-Up!
Looking for a way to contribute to this cause?
Join us in our journey by making a donation today!